FARAM in Russia
"Faram Ru" Ltd. officially represents "Faram" S.p.A. in the territory of Russia and Belarus from 2009. Since the end of 2007 the Company was presented in Russia by "Complete M" Ltd. After the official registration a part of Complete M's staff came to work to "Faram Ru" Ltd.
Since late 2007 in Russia have been implemented (or are on final stage) the following projects: 8 floors of "Renaissance Capital – Finance Consultant" ("Tower on the Quay" Block C, Moscow-City), 26 floors of "VTB Bank" ("The Federal Tower"), "Barclays Bank", "Lehman Brothers".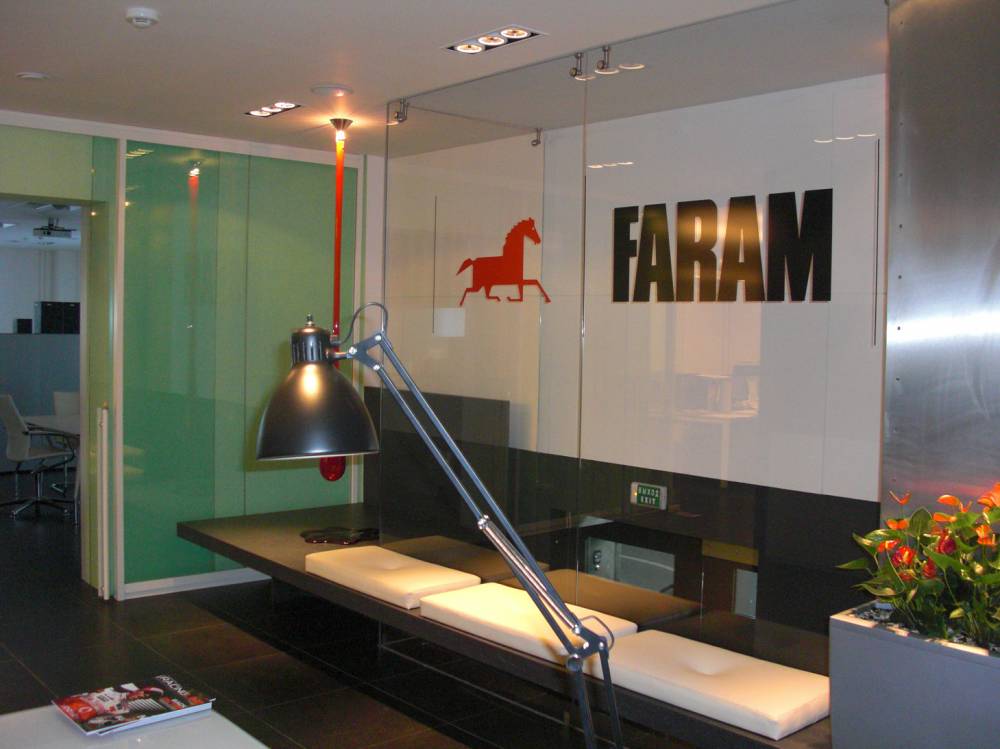 "Faram Ru" Ltd. as well as "Faram" worldwide offers a range of services:
Design / participation in the design development of office interiors high level;
Full range of services for delivery / assembly / installation of office partitions, office furniture, storage system;
Following the modern trends we offer different types of certified fire-proof partitions (EI 30, 45, 60) with licensed assembly;
Furniture and accessories for the VIP zones, executive offices and working environment for staff;
Accompanying furniture: for reception areas, waiting and rest zones, bar, cafe, etc.;
Lighting;
Warranty / post warranty service.
To become familiar with the "Faram RU" we offer:
Presentation of products at any convenient time;
Visit to Moscow show room, designed by Italian architect Claudio Manni;
Tour to completed facilities in Moscow;
"Mock up" of your project;
A trip to the factories in Italy.